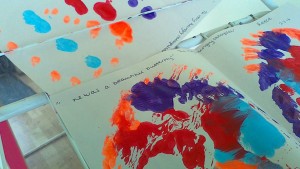 This week we have been focusing on the classic children's book 'The Very Hungry Caterpillar' by Eric Carle and doing different activities for World Book Day.
After reading 'The Very Hungry Caterpillar' book the children made caterpillars out of red and yellow modelling clay. Each child made a beautiful unique caterpillar that they got to take home with them and they all seemed very proud of their achievements.
We also painted some apples and pears and tasted different fruits at snack time. We had apples, pears, plums, strawberries and oranges. It was great to see some of the children trying fruit that they hadn't tasted before.
The children also painted some beautiful colourful butterflies and we still found time to get outdoors to play in the wintery sunshine!
What a fab week.